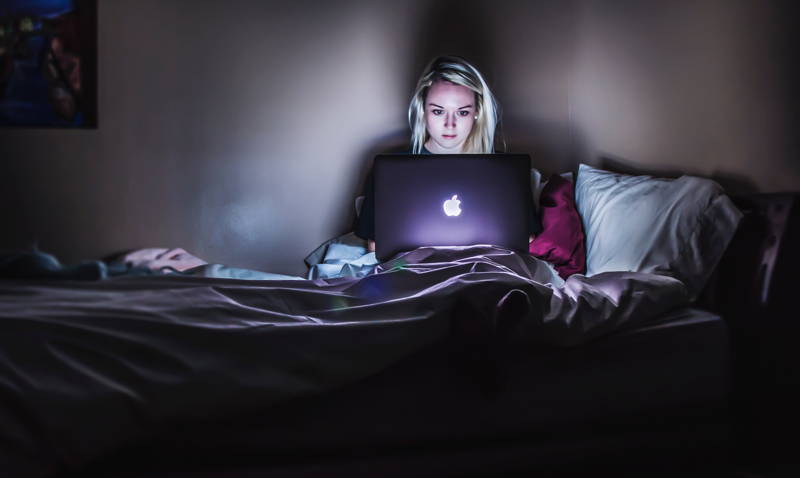 InHerSight asked Dana Hundley and Jenna Richardson, cofounders of Career Cooperative, to weigh in on pressing questions about the way coronavirus is affecting job seekers and companies. These are their answers, in their own words.
Coronavirus or COVID-19 is rapidly changing our working world. Should women who are job hunting at this time expect to hear back from employers? Should they even try?
Always try—but don't go in with any specific expectations. This is uncharted territory, and while some businesses have a clear game plan, many don't as the impacts of this are largely unknown, so be patient and continue to check in at reasonable intervals. If you are job searching, do your best to understand the market and focus your efforts toward companies that have the capability to continue business (to the best of their abilities) through this crisis.
If job seekers aren't hearing back from employers right now, what can they do to stay active in their job search?
Reach out to your community and get conversations going with people in your industry or role of interest who may know more about the market. Community will always play a crucial role during your job search, and especially now, engage with your community to not only support your job search, but also your overall well-being. Remember, community is at it's best when people help each other, so truly engage and return the favor in ways you can. Come up with a few different game plans for your job search—talk to your friends (or career coaches) to plan for contingencies.
Fine tune your job search toolkit: your master resume, cover letter, and list of accomplishments—what we like to call your brag sheet. Explore and research companies on your curiosity list (we recommend always keeping a running list of companies you are interested in) to get an understanding of where you want to place your efforts.
What if the company they were interviewing for suddenly is under a hiring freeze because of coronavirus – how can job seekers stay top of mind even if the job isn't on the table at the moment?
Follow the company on social media, connect with the hiring managers and those you interviewed with on LinkedIn, and check in with them (but be reasonable, if we're still in the same situation in three week's time, maybe wait until May).
And when you get the initial communication that there is a freeze, ask the recruiting or hiring manager how to best follow up and when. They likely won't know specifics about timelines—many don't right now—but you are setting the expectation that you will be following up and showing your engagement.
If job seekers are hearing back, what kinds of questions, if any, should they be asking employers in relation to coronavirus?
Start by asking directly about the interview process and timeline: What does a typical interview process look like, how has that changed, and what can I expect? And ask about the process and timeline at every touchpoint. For example, after your second interview: We talked about the process after the first phone call, are you still expecting X interviews, and when can I expect to hear from you again?
During this time, we should just expect that recruiting and interviewing processes are going to be changing in real time, and quickly, so asking along the way helps manage expectations and create flow for any needed follow up.
Other questions to ask during interviews:
Has the pandemic impacted strategic business/hiring goals?
What has the work-from-home mandate looked like for employees at X company?
How is X company supporting employees during this time?
Since the interview process won't include an onsite interview, I'd love to hear more about the culture and feel of the office— is it buzzing or quiet? Do people talk to each other in the lunch line/in the elevator/at the coffeemaker? If not, how do people typically communicate with one another?
How about interviewing in general during coronavirus? What if an employer wants to interview in person, but a job seeker isn't comfortable with that? How can they navigate that conversation?
At this point, we hope companies are listening to government mandates and not recommending that candidates come onsite for interviews. If they are, here's how to navigate that ask: I'm excited to move forward with the next step of the interview process! I'd love to come onsite to see the office, but because of the risks of social interaction during this pandemic, are you able to accomodate a video/virtual interview instead?
You should expect that all interviewing will be done virtually for the foreseeable future, so if you've never interviewed via video in some form, there are a ton of resources right now with tips and best practices. Make sure your tech is up to date and you know the best place in your home for the internet that also is quiet with appropriate backgrounds.
As a recruiter, what other concerns are you hearing from job seekers at this time and what are you saying to them?
Most of the concerns we're hearing are related to the future of the job marketplace, and unfortunately, a lot of what things are going to look like in the coming months are largely unknown. There will be jobs available, but what those jobs look like and when they become available may change due to the state of this pandemic. Be patient, flexible, and creative when approaching your job search and reach out for help as you need it—generally speaking, your community will provide!